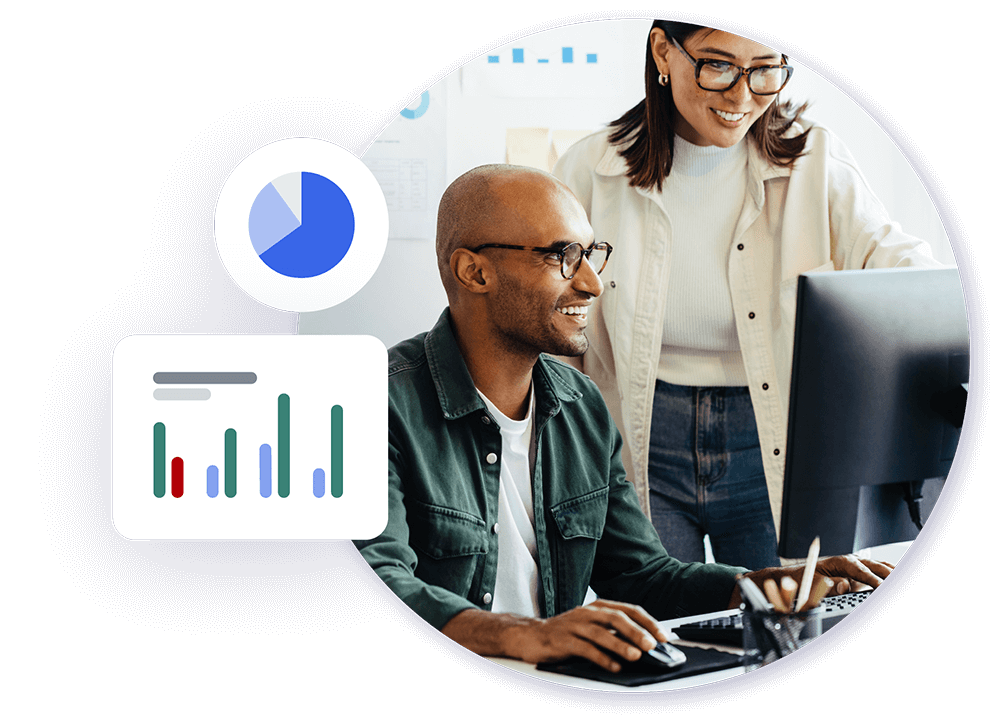 It's time for a marketing performance shake-up
With our proven record in accessibility, we're known for making the web a place for everyone. But we don't stop there. We've got the whole package – deep insights, smarter reporting, and personalized support. We're not just number crunchers: we help you find the 'why' behind your data and drive performance. Not just on paper, but in ways that boost your bottom line.
Check my site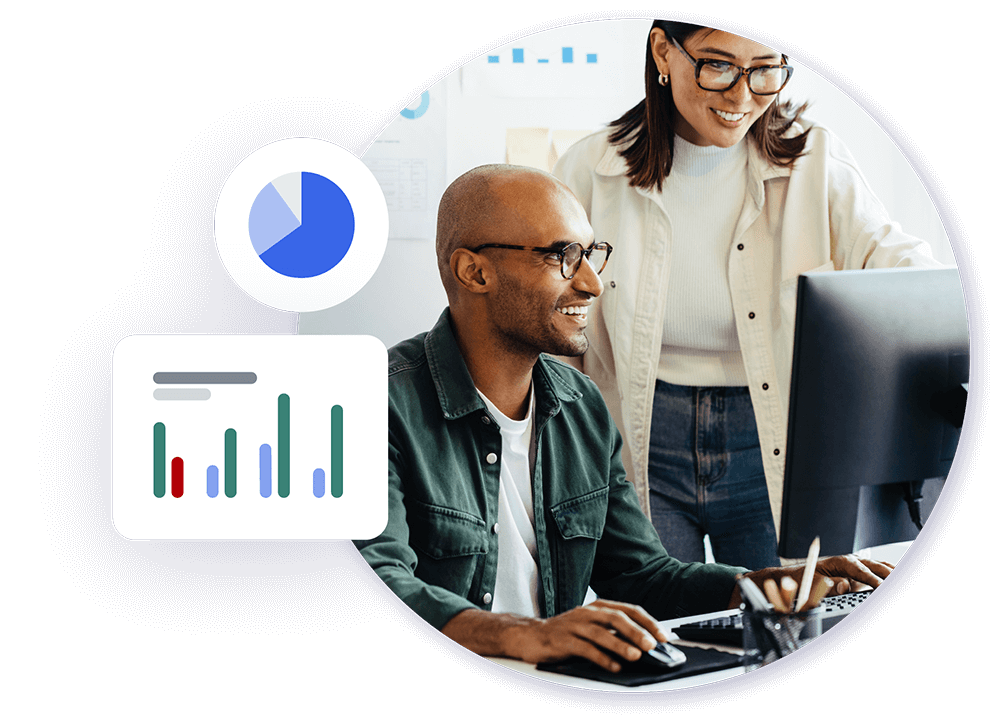 See our features side-by-side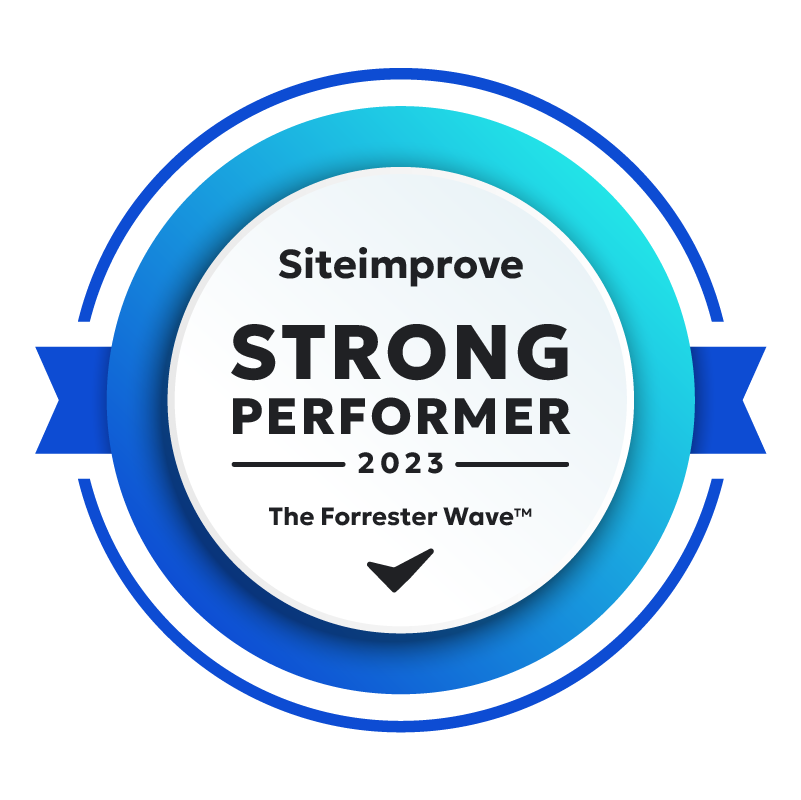 We're riding the Wave™
Siteimprove has been named the "best fit for marketing teams focused on scaling inclusive content creation as part of a broader content optimization effort" in the first-ever Forrester Wave™ Digital Accessibility Platforms report.
With the highest score for market presence, measured by customers and revenue, we're the top choice for an all-in-one accessibility and marketing performance solution. We're trusted by the largest customer base to support their optimization journeys–so you know you're making a safe investment in a solution with a proven track record.
The report also highlighted the value we bring to our marketing customers, our involvement with W3C and other leading accessibility groups, our intuitive and easy-to-use platform, and our best-in-class capabilities.
Discover all the reasons why we've been independently recognized in the full Forrester Wave™ report.
Check out the report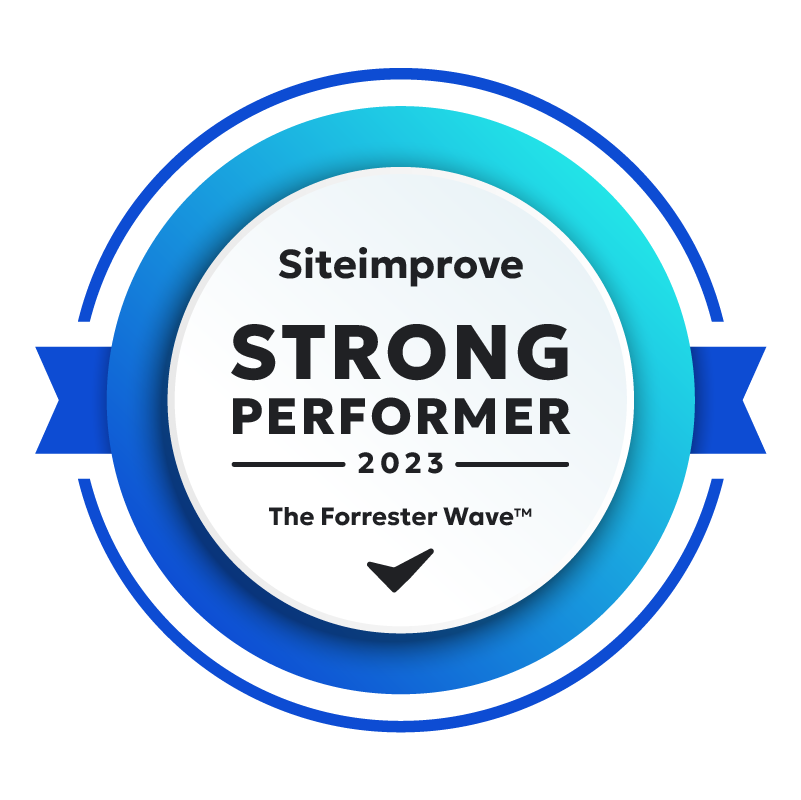 We're turning heads across the industry
Don't just take our word for it. Check out what our customers have to say about us.
Siteimprove is improving the digital experience on our websites, by identifying issues, such as broken links, slow page loads and accessibility issues. In addition, Siteimprove serves as a comprehensive cockpit to analyzing and improving our sites. We have built our Website KPIs (and underlying metrics and categories) in Siteimprove and found it to be much quicker and easier than other analytics tools.
Pat Maigler
Digital Media Director — Healthcare Industry
We've been able to vastly improve the accessibility and quality of our site. We've raised our accessibility score but have also been able to methodically do a manual audit of the accessibility of our site that offers improvements far beyond what the technical score is able to show.
Kelicia C.
Web Developer — Education Organization
Finding the right solution is tough. But our integrated platform makes your choice a bit easier.
We get it. There are hundreds of tools out there, each claiming to be the right fit for your team. But what sets us apart is our all-in-one platform that covers every element of your marketing strategy. Why not choose a solution that ticks all the boxes?

Integrated performance
Cover every aspect of your marketing strategy from one platform.

Accessibility compliance
Is your solution WCAG 2.2 compliant? Do they have a seat at the table making new IAAP and W3C rules?

Personalized service
You don't want a platform that leaves you hanging. You deserve tailored implementation and support.

Intuitive tools and reporting
All the data in the world is ineffective if you can't understand it. You need all the important details in a simple, easy to understand format.
Sound good? Then Siteimprove is the platform for you. We put the most comprehensive, powerful, and intuitive suite of tools on the market right into your hands. That's why, today, thousands of customers trust us with all their accessibility and marketing performance needs.