How Eurotunnel's website went from overwhelming to strategic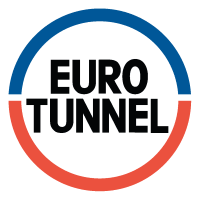 The Need
Improve SEO to increase online rankings
Eliminate redirects and content quality errors
Implement a strategic website management process
The Process
Identified issues harming online rankings and established a process for ongoing SEO management
Set KPIs to address the redirects, prioritizing tasks for the digital team
Created policies to ensure consistent levels of quality across the full digital presence
The Results
Immediate improvement on SEO errors and rankings
Improved user experience by addressing quality errors and redirects
Automated process for managing changing digital presence and ongoing improvements
99.5%

broken links fixed

3 weeks

of work saved across the team
The Full Story
Eurotunnel is a major player in European transport, transporting 330 million people between the UK and France every year. The Eurotunnel website offers its customers online booking, journey management, and travel information; it is crucial that the customer's digital journey is as smooth as their real journey.
Critical to improving their SEO performance, Eurotunnel needed to address the high volume of ever-changing external links and redirects that were implemented following an update to the website. When the time came to locate and correct these links, doing so without a tool or strategy would have been an immense and time-consuming task. With an expansive website in multiple languages, Eurotunnel needed a software and a robust process to help them overcome their quality assurance challenges and gain digital certainty.
The Siteimprove Intelligence Platform helped Eurotunnel's small digital team prioritize issues. They then created a schedule of activity to inform their KPIs, based on the visibility and insights gained through Siteimprove reports. The platform was a fast and effective way to improve business processes, saving both time and resources; and was embedded into the team's procedures and rolled out with ease. They found it an intuitive and fairly self-explanatory software that did not require much training to achieve the desired results. The automation of tasks that were previously manual saved significant time and made mammoth tasks manageable. The platform's deep insights allow the teams to spend more time on priorities that cannot be automated, and saves over three weeks of work across the team! Eurotunnel were able to see the benefits of the platform within just a short time.
Eurotunnel have called on the support of their Customer Success Manager to assist in addressing key issues such as brand violations and creating site-wide policies. For example, this was crucial when the Financial Service Authority changed its name to the Financial Conduct Authority and a legal name change was required across this expansive site.
The team also use the Policy module more strategically, taking advantage of the content identified within the platform to inform and guide business decisions and activity on travel destinations. The policies can help to source, plan, and structure content for the email newsletters, a key part of Eurotunnel's marketing.
Now, Eurotunnel have a connected strategy and process that enables them to act with digital certainty—plus the direction and insight they need to maximize the data the platform offers.
Organization
Eurotunnel
Industry
Other
Customer since
2016
No. of Sites
2
No. of Users
3
URL
Products & Services
Quality Assurance
Accessibility
Accessibility checker
Let us tell you how
Let us know who you are and what you dream of. We might be able to help.
Start the conversation