Modernize your digital government services for better user engagement
Technical and complex website tasks become simple with Siteimprove's easy-to-use solution, so you can deliver an engaging, error-free, and accessible website experience to citizens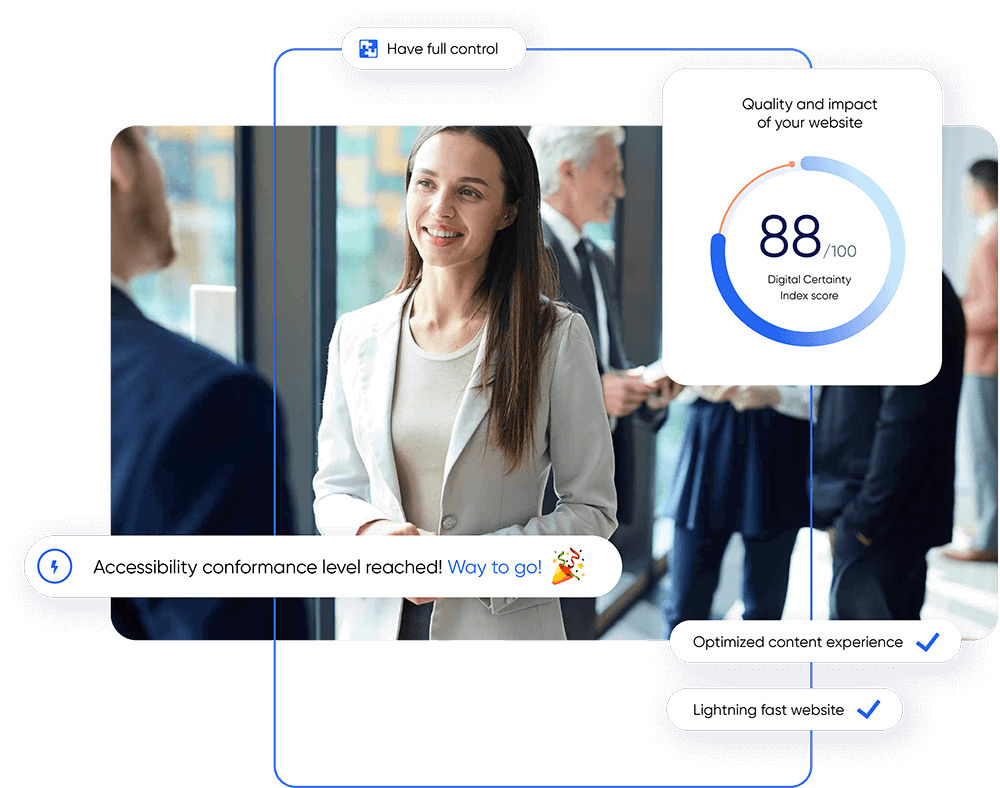 Improve your citizen experience by modernizing and digitizing your services
The Siteimprove Intelligence Platform empowers government organizations with actionable insights to deliver a superior website experience through engaging, error-free, and search- optimized digital content that is accessible to all citizens.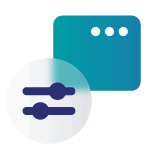 Gain control over your websites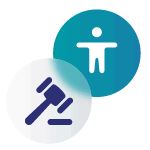 Reach and maintain accessibility compliance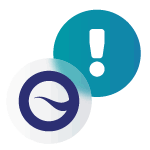 Save time by letting Siteimprove discover errors for you
What are your digital priorities today?

Break down barriers preventing citizens from accessing essential government services
Whether you need to comply with the Americans with Disability Act (ADA) or the EU Web Accessibility Directive, it's critical that digital government services are accessible for visitors of all abilities.
Siteimprove breaks down complex WCAG 2 A, AA, AAA standards into prioritized issues and manageable tasks based on difficulty, conformance level, and severity, so you can quickly assess your progress towards your compliance goals and fix issues.
Regain control through an automated content inventory and full visibility of issues
High-quality content is at the heart of providing users with the information they need. With editors across different departments, offices, and locations, it's easy to lose an overview of existing content and errors will inevitably creep in.
Siteimprove automatically creates a website content inventory for you, so you instantly have full visibility over the sites and content you're responsible for. Automate email reports to your team that alert them to issues that cause friction in the citizen experience, such as misspellings, broken links, or complex readability. Reports include guidance for non-experts on how to resolve issues, so your team can act quickly.
Track user engagement and optimize your content
Website visitors now expect instant gratification with 88% of visitors not returning to poorly performing websites. But where should you start when it comes to optimizing your government sites? Siteimprove makes it easy to understand the most impactful actions to take to optimize the user experience.
Take your digital government experience to the next level with Siteimprove. Track your citizens' digital journey, optimize your content so users can find it, and ensure your website loads fast from a single, easy-to-use platform. And unlike with other solutions, you own your analytics data and are in full control.
How can we help your organization?
"Siteimprove has revolutionized our ability to set specific standards and metrics. It allows us to prove response times as well as the overall quality of the site."
— Ben Winton, Web Developer, City of Phoenix
Read their story

(City of Phoenix)
"There's many services out there that do Accessibility governance. Siteimprove's is comprehensive and helps government agencies stay compliant with the law."
— Jessica James, Webmaster, Corrections Washington State
"With Siteimprove the city of Rancho Cordova is providing a better and more intuitive online experience for visitors. Siteimprove gives us back the time we used to spend fixing broken links and spelling errors."
— Ashley Downton, Communication Specialist, Rancho Cordova California
Read their story

(Rancho Cordova California)
Siteimprove integrations
No matter how your team works or which tools you use, Siteimprove integrates into your workflow and systems, so you don't have to change the way you operate.
We're more than great software
Siteimprove offers world-class support, services, and free educational content to scale your continued training.
Let us tell you how
Let us know who you are and what you dream of. We might be able to help.
Start the conversation